We are proud to support ARF, Ontario. ARF works with First Nations communities in Ontario to Rescue, Rehab, and Re-Home stray cats and dogs by community member request.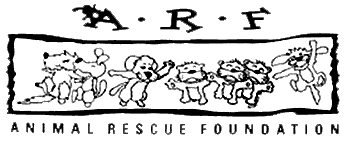 We are accepting donations at the kennel, on behalf of ARF, this Christmas Season.
Wish List
puppy toys, Kong toys
kitty litter and new litter boxes
canned dog and cat food (adult and puppy/kitten)
blankets and towels
leashes and collars (dog and puppy)
baby gates/exercise pens
Canadian Tire money
unflavoured Pedialyte
puppy or kitten formula
baby oatmeal cereal, rice cereal pablum
stage one plastic baby bottles
grocery store gift certificates
stuffed animals (without bean bag weights)
If you prefer to make a financial donation, make cheques payable to Stratford Animal Clinic ARF account, to help pay for emergency veterinary care/spaying/neutering.
Check out the ARF website or ARF on facebook for more details, or to adopt a dog or cat.
All proceeds from nail trims during the month of December will be donated to ARF. Book your nail trim today, and support a wonderful cause.