Hi Joanne
First and foremost we would like to say thank you for the wonderful care you provided to Belle and Shadow at your facility during our stay in the area. It is always a little unnerving to leave something you love with total strangers but you were highly recommended and now we know why. From the moment we met you and saw the facility we knew our dogs were in good hands. Thank you as well for being so understanding and accommodating....we called you at the last minute with not one but two large dogs, we were late getting them to you and then we extended the stay by one day.
It had not been our original plan to bring them with us, and we had made arrangements for them to stay at a kennel in Winnipeg, however when we went to drop them off we were less than welcomed and as Rick put it 'he wouldn't leave a gold fish with that B@#ch'....so they came with us...and we are so happy they did....they were absolutely wonderful and traveled better than ever expected.
Again we cannot express our gratitude to you enough....we don't expect to be in the area again anytime soon but if we or anyone we know requires dog boarding anywhere near you we will absolutely recommend Teachers Pet.
The genuine love you express in what you do is truly a blessing and so much appreciated....it was our pleasure to have met you.
Sincerely,
Joan and Rick Mc
Belle and Shadow
Hi Joanne. Max is doing great, he makes us laugh every day. He's always doing something goofy or found a new discovery. He has been very easy to train, very smart, playful and always happy. We love him to pieces and he has been a great addition to the family. Here are some pictures - we had so many to choose from. Thanks again for Max... Linda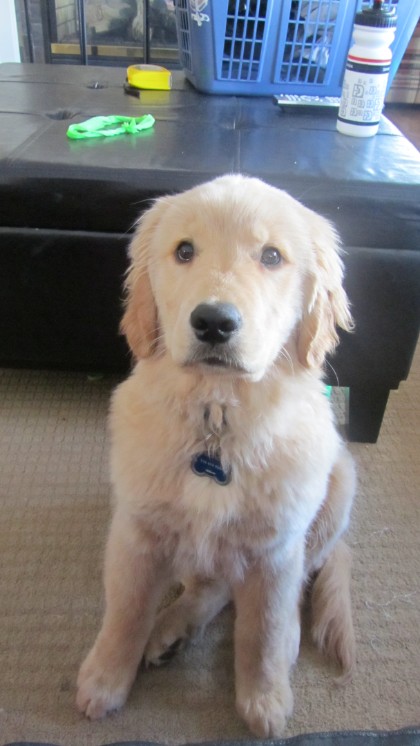 Hi Joanne I just want to thank you for the wonderful job you did with Chica, she came home and slept haha, she was pooped from all the fun she had im sure! We will for sure use your kennel again for Chica as we know she is well taken care of.
thanks Deb and Steve T
Just a short note to say "how are you doing" and tell you what a great job you do! We are not going away anytime soon but was so pleased with your care of Celia ( little shihtzu with the seizures) that we would not hesitate to leave her in your care again. Have a great day.
Joan W.